PROXIMANOVA-LIGHT.OTF PROXIMANOVA-LIGHTIT.OTF PROXIMANOVA-EXTRABLD.OTF PROXIMANOVA-BOLD.OTFPROXIMANOVA-BLACK.OTF
Get this font in here!
Configuring 2-factor authentication
This Article Applies to:
AVG Business Cloud Console
The AVG Business Cloud Console now offers Two-factor Authentication (2FA) as an additional layer of security for your network. Two-Factor Authentication requires a separate device (such as a phone) with a secure, constantly changing authentication code in addition to the user's password to log in.
Configuring Authentication
Click your profile icon in the top right corner of the browser window, then click Your Profile
Click Open

AVG

Account

You will be brought to id.avg.com to alter your account information

In the Security section, click Turn on 2-step verification, enter your

AVG

Account password, then click Continue
A dialog box will appear with basic steps to set up Authentication on your secondary device using Google Authenticator. If you do not know how to install this applications, see Downloading and Using Google Authenticator.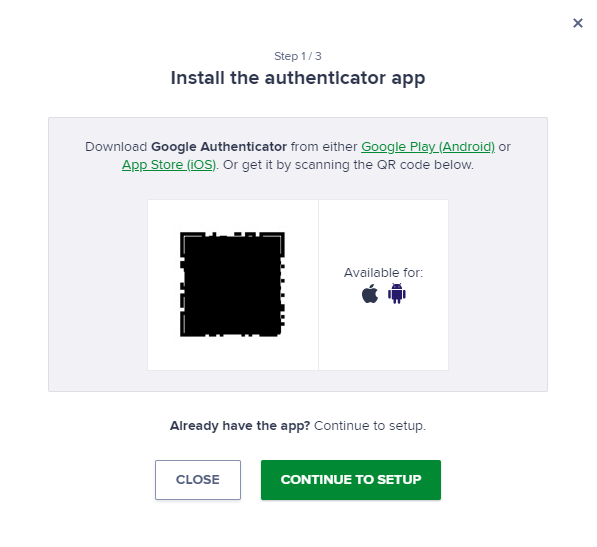 Once you have Google Authenticator installed on your device, click Continue to setup
Follow the steps to add the

AVG

account to your authenticator
Enter the authentication code from your device, then click Turn on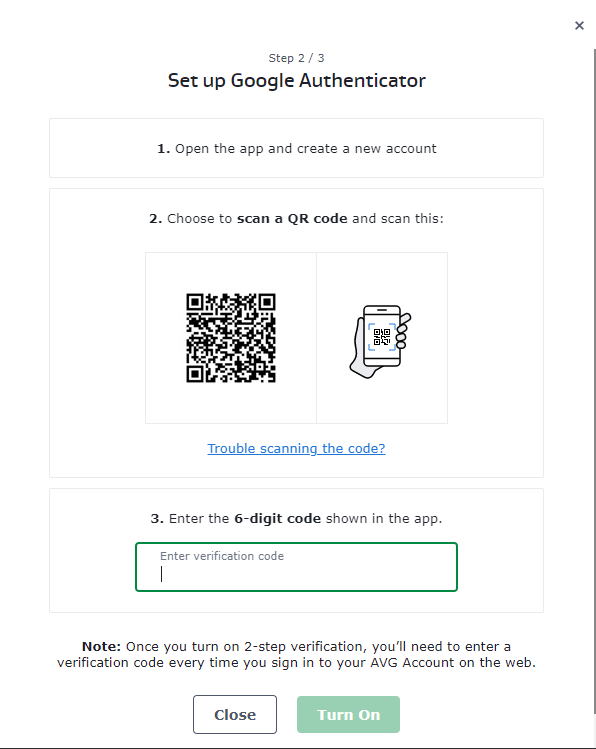 A success message will appear with a recovery code in the event you lose your device, and you will also receive a confirmation email to the address on file

We recommend you save the recovery code on a device that is not your phone, or on paper kept somewhere you will remember it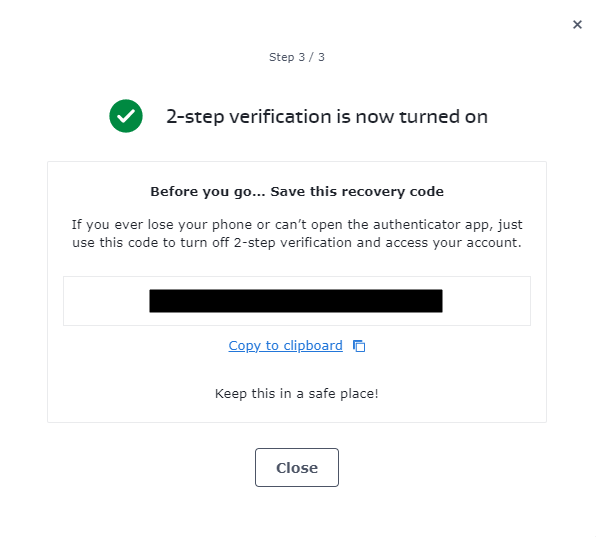 The next time you log in to the

AVG Business Cloud Console

with your username and password, a secondary screen will appear requesting the authentication code from your device. Enter the code, then click Sign in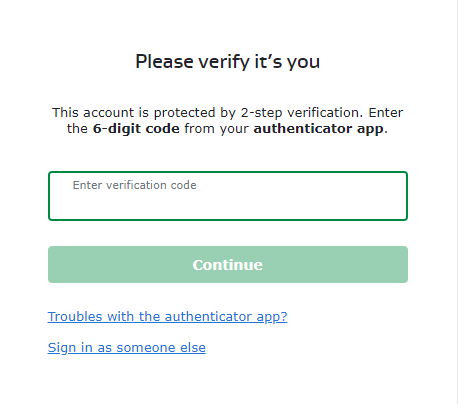 Disabling 2-Factor Authentication
If you need to disable 2FA, click Turn off beneath 2-step verification on id.avg.com, enter your password, enter the authentication code, then click Turn off again to confirm.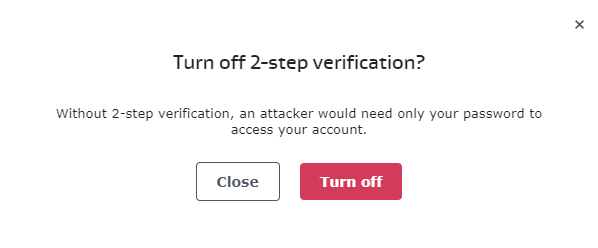 Downloading and Using Google Authenticator
On iOS navigate to the App Store, and on Android navigate to the Google Play store, then search for "Google Authenticator" by Google LLC and download it to your device
Open the application by clicking its icon
Select Begin to view Google Authenticator's opening tutorial, or skip it if desired
Once you reach the Add an account page, select Scan a barcode

If prompted, allow the app to take pictures and record video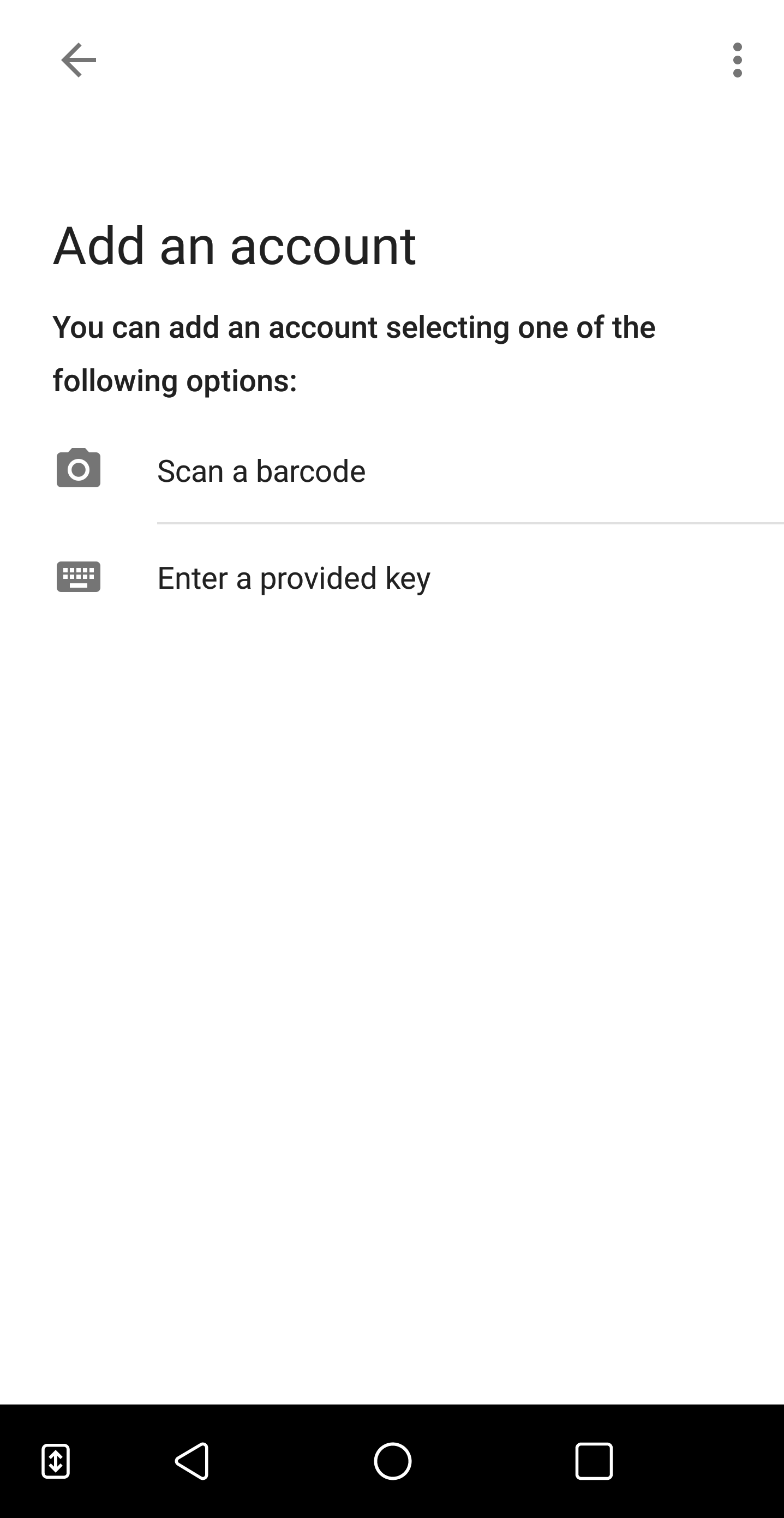 Hold your phone's camera to the QR code in the dialog box on your computer screen
The verification code you will need to enter into the text box will populate. The code changes frequently, and a small timer will be visible in the bottom right near the code
Enter the verification code, then click Add Account to add the

AVG Business Cloud Console

's authentication to your app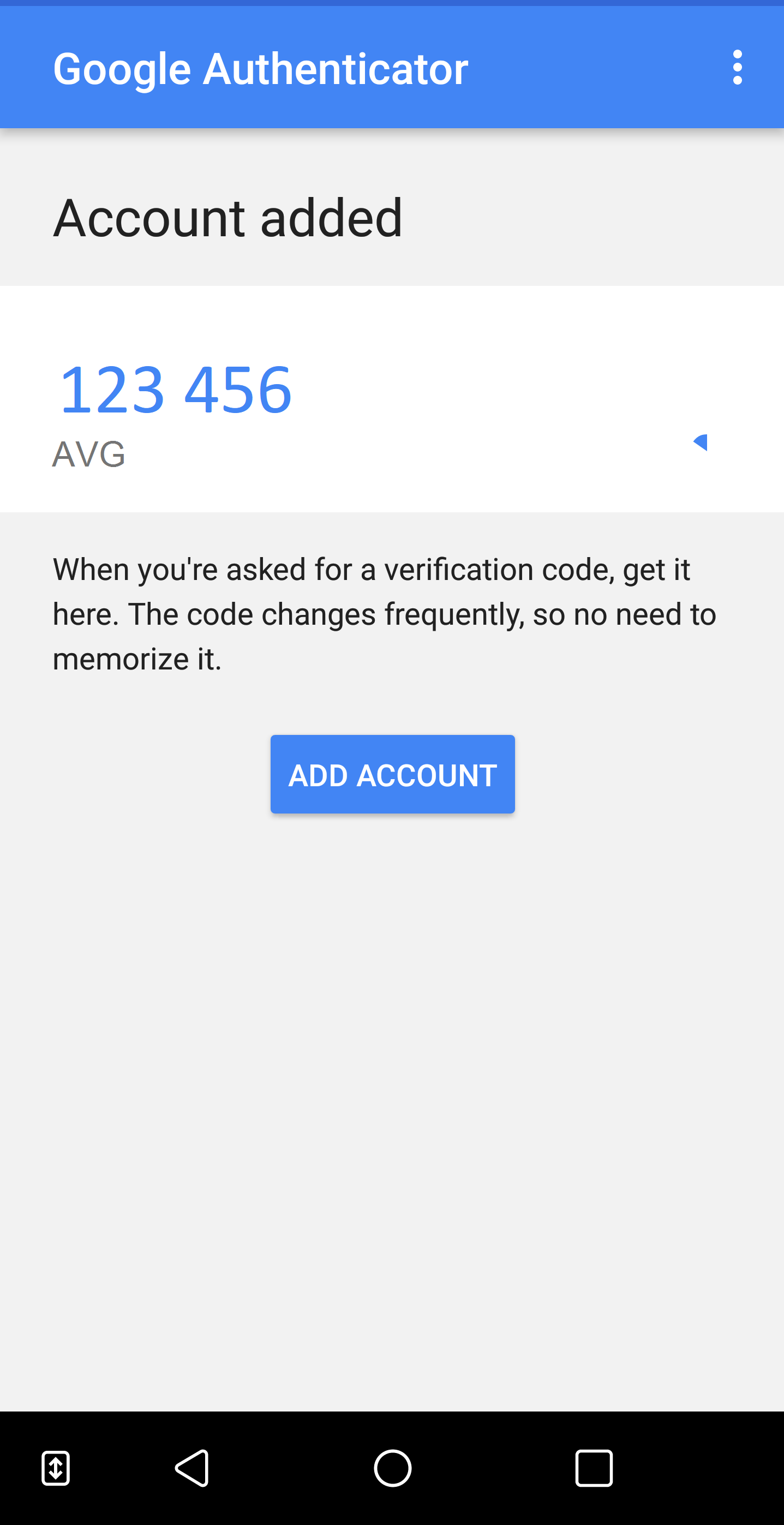 Any time you log in to the Cloud Console, you will use the code for AVG in Google Authenticator to authenticate your login.