PROXIMANOVA-LIGHT.OTF PROXIMANOVA-LIGHTIT.OTF PROXIMANOVA-EXTRABLD.OTF PROXIMANOVA-BOLD.OTFPROXIMANOVA-BLACK.OTF
Get this font in here!
Audit Log Report
This Article Applies to:
AVG Business Cloud Console
The Audit log report provides insight into various user and system activities such as policy changes, user access changes, installer downloads, etc.
The report can be accessed from the Summaries section of the Reports page.

Scheduled reporting for audit logs is currently unavailable (but planned to be added in a future release).
Report Details
The report will provide the following information for all listed events:
Category
Event type
Event detail
Result
Origin
Triggered by (user login)
Date and time

By default, the report will display information for the last 30 days. You can adjust the time frame by clicking the start or the end date and then choosing different dates from the calendar, or by selecting one of the quick options on the left (Last week, Last month, Last three months).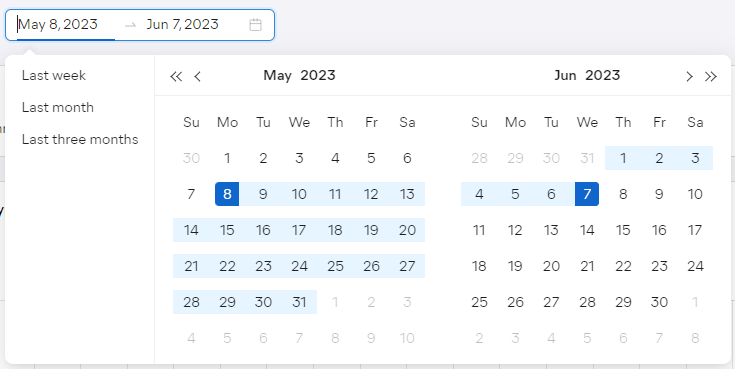 To facilitate data lookup further, the Audit log report can be customized by using the search field to search by user login and user IP.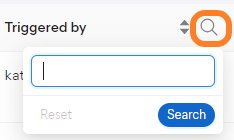 You can also filter the report by:
Category: Company, User, Task, Alert, Policy, Report, Device, Network Discovery, Subscription, Web Control
Event type:

User access granted, User access removed, User invited, User removed, User suspended, User reactivated
Language changed
Login, Logout
Company created, Company profile updated, Company removed
Task created, Task stopped
Alert action
Policy created, Policy changed, Policy deleted, Policy reverted to default
Report schedule created, Report schedule changed, Report schedule deleted
Report downloaded
Device installer downloaded, Device installer link shared
Device policy overridden, Device service changed, Device removal initiated, Device settings changed, Device policy changed, Device group changed, Device support package generated
Device list exported, Discovered devices' list exported
Remote package installation initiated, Remote package installation initiated again, Remote package installation canceled
Network scan started, Network scan stopped, Network scan settings changed
Activation code used, Wallet key changed, Trial activated, Purchase initiated

Result: Success, Failure
Origin: System, User, Support
Multiple columns can be sorted to display the results in ascending or descending order.
Scheduling and Exporting
You can set up your reports to be automatically generated on a recurring basis, then emailed to specified users. You can also manually download them in CSV format.
For instructions, see Scheduling and Emailing Reports and Exporting Reports.